Model Railways and Computers / Electronics
MERG (Model Electronic Railway Group) is an international, UK based society promoting interest in the application of electronics & computers to all aspects of railway modelling.

Founded in 1967, MERG's aim is to actively promote and advance the use of electronic and computer technology for model railway operation, which is ideally suited to take advantage of these technologies, and the application of electronics and computers can be used to good effect to add enhanced features and realism to model railway operation.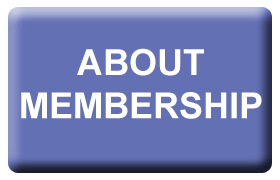 MERG Attended Exhibitions
Come along and talk to us at one of the following exhibitions.
Coping with COVID-19 restrictions
The committee believes that MERG operations are vital activities which enable members to keep active while staying at home as directed by the government. This is especially vital for our older demographic. Consequently we are endeavouring to maintain our activities during this period but with video conferencing replacing face to face meetings.

Model Rail Electronics Book
MERG is pleased to recommend and support this book, written by MERG member Davy Dick, entitled "Electronics for Model Railways".

This excellent publication is available for free download.
MERG Area Groups
One of the excellent beneficial aspects of joining MERG is access to our growing number of MERG Area Groups.

Groups are being started up throughout the UK and worldwide - giving members the chance to meet and share knowledge.

To keep active during the current Coronavirus lock down many area groups are holding meetings over the web.
Meetings, courses & events
02-Mar-21: MERG Thames Valley Area Group (TVAG) meeting - This will be a ZOOM meeting
03-Mar-21: Tayside Area Group Zoom Meeting - Zoom session
03-Mar-21: Arduino SIG Programming Course - Zoom Meeting
Membership

1

1

1

1

1

1

1

1

1

1

1

1

1

1

1

2

2

3

4

5

6

6

6

7

7

9

11

11

13

15

18

26

29

31

36

104

156

3122